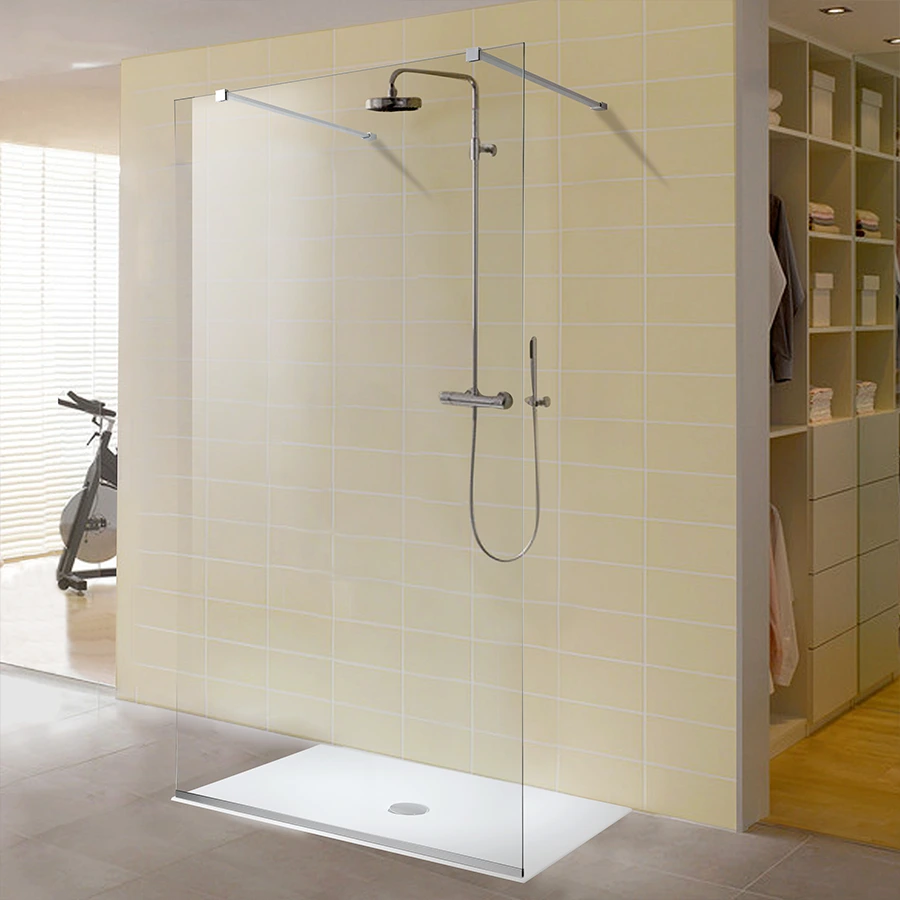 A shower enclosure is an essential part of any bathroom, providing privacy and protection from water splashes and sprays. Selecting the right shower enclosure is crucial to ensure a comfortable and safe showering experience.
However, with so many shower enclosure manufacturers to choose from, it can be challenging to know which one to trust. That's why in this article, we'll provide you with a comprehensive guide on what to look for in a shower enclosure manufacturer. By the end of this article, you'll have all the information you need to select the best shower enclosure manufacturer for your needs and budget.
Quality and Durability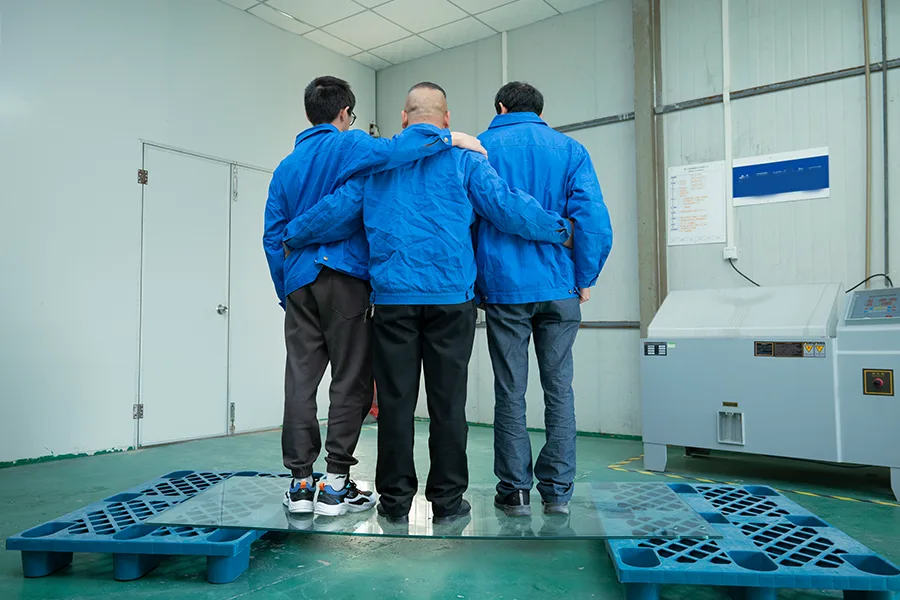 Quality and durability are crucial factors to consider when selecting a shower enclosure manufacturer. Your shower enclosure should withstand daily use while providing a safe and comfortable showering experience. Investing in a high-quality and durable shower enclosure will not only enhance the aesthetics of your bathroom but also increase the overall value of your home.
Materials Used
The material used in the construction of shower enclosures is a primary factor affecting the durability of the product. The most common material used for shower enclosures is tempered glass. It is a type of safety glass that is four to five times stronger than standard glass, making it less likely to break or shatter. Look for shower enclosure manufacturers that use tempered glass for increased durability.
Reinforced Hinges and Frames
The hinges and frames that hold the shower enclosure together play an essential role in providing stability and preventing damage. Look for manufacturers that offer reinforced hinges and frames made of durable materials like aluminum or stainless steel, or choosing the hinged shower door and framed shower door directly.
By assessing the above factors, you'll be able to identify shower enclosure manufacturers that provide high-quality and durable products. A shower enclosure that is built to last will save you money, time, and frustration in the long run.
Customization Options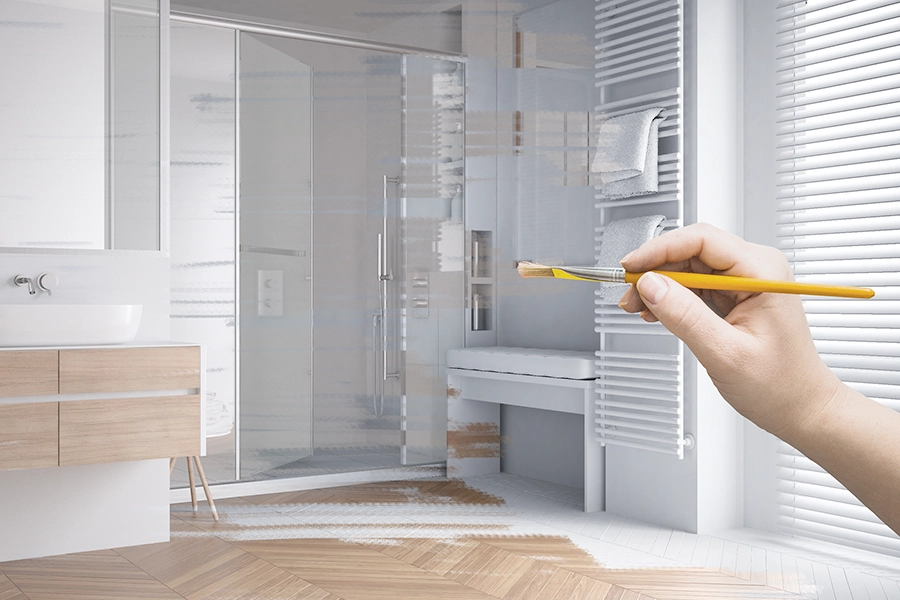 It's essential to choose a manufacturer that offers customization options that cater to your specific needs and preferences. Customization options for shower enclosures include different sizes, shapes, finishes, and designs. Opting for a customized shower enclosure can enhance the visual appeal of your bathroom and better fit your lifestyle needs.
Size and Shape Options
Opt for a manufacturer that offers a range of sizes and shapes for your shower enclosure. The size and shape of your shower enclosure will primarily depend on the size and layout of your bathroom. A manufacturer with a variety of options will provide flexibility and convenience in choosing the perfect fit for your bathroom.
Finishes and Design Options
Shower enclosures should complement the overall aesthetics of your bathroom. Consider the finish and design options offered by the manufacturer to ensure your shower enclosure complements your decor. Options such as chrome, brushed nickel, or oil-rubbed bronze, can add a touch of elegance to your bathroom.
Compatibility with Bathroom Decor
Ensure that the shower enclosure you opt for is compatible with your bathroom decor. Consider the tile color, showerhead style, and sink color to match the shower enclosure. A manufacturer that provides customization options will have a better chance of delivering a shower enclosure that matches your bathroom decor.
By considering these customization options, you can find a shower enclosure manufacturer that provides flexibility and options to meet your needs. Opting for a customized shower enclosure will not only add visual appeal and increase the value of your home but also provide a unique and personal touch to your bathroom.
Glass Thickness and Type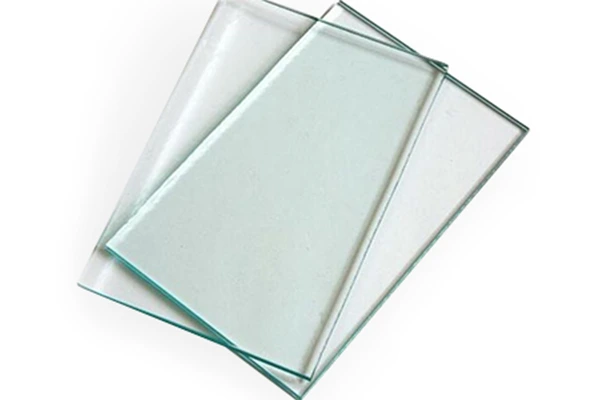 Glass thickness and type play a crucial role in the overall durability, soundproofing, and aesthetic appeal of a shower enclosure. Shower enclosures made of tempered glass are the most common, but there are several thicknesses and types of glass to consider.
Durability
Glass thickness plays a vital role in the overall durability of the shower enclosure. The thicker the glass, the less likely it is to break or shatter under pressure. Look for high-quality shower enclosure manufacturers that offer thicker glass options, like 3/8-inch or 1/2-inch tempered glass, for enhanced durability.
Soundproofing
The thickness of the glass can also affect the soundproofing of the shower enclosure. Thicker glass can reduce the amount of noise that passes through the enclosure, providing a more peaceful and relaxing showering experience.
Privacy and Style Options
There are various types of glass that offer different levels of privacy, including frosted or patterned glass. If privacy is a concern, a shower enclosure manufacturer that offers these options will better suit your needs. Certain glass types can also enhance the style and elegance of your bathroom, depending on your preference and decor.
Assessing these factors when choosing a shower enclosure manufacturer will ensure that you get a high-quality, durable, and aesthetically pleasing shower enclosure that meets your specific needs. Taking the time to research and select the right glass type and thickness will provide comfort, privacy, and style to your bathroom.
Warranty and Customer Support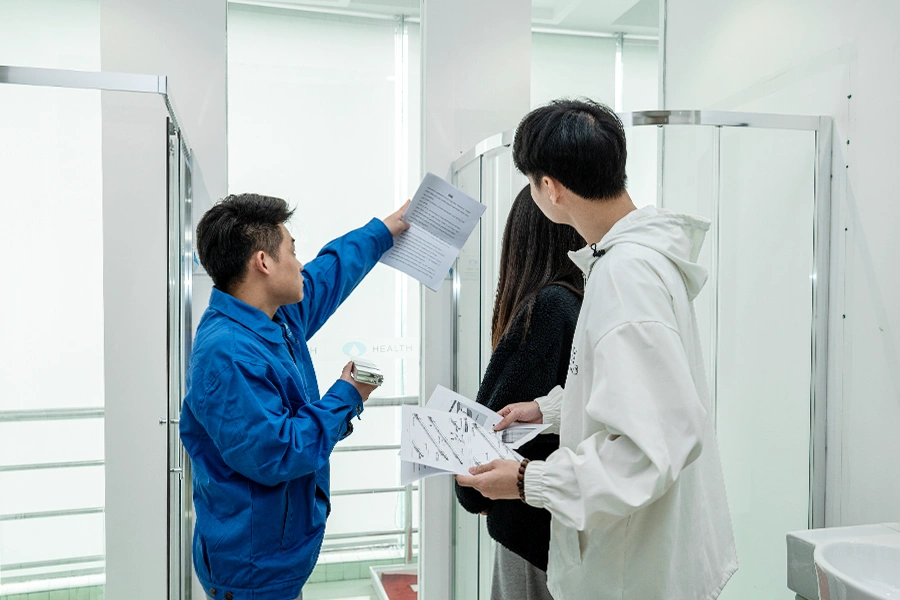 Warranty and customer support are essential factors to consider when choosing a shower enclosure manufacturer. A manufacturer that provides a comprehensive warranty and excellent customer support will give you peace of mind, ensuring that you get value for your money.
Warranty Coverage
Ensure that the shower enclosure manufacturer provides a comprehensive warranty that covers defects in materials and workmanship. Look for a manufacturer that offers at least a one-year warranty on their products. A manufacturer that provides a more extended warranty period exhibits confidence in their product's durability and quality.
Customer Support
Good customer support is crucial in ensuring that any issues with the shower enclosure are resolved promptly and efficiently. Look for manufacturers that offer 24/7 customer support and provide multiple channels of communication such as phone, email, or live chat. Reading customer reviews is an excellent way to get an idea of the manufacturer's customer support quality.
Installation Support
Installing a shower enclosure can be a challenging task. Opt for a manufacturer that provides installation support, such as instructional videos or guides, to make the installation process smooth and error-free. Some shower enclosure manufacturers also offer installation services; if you're not handy with tools, this could be an excellent option to ensure that your shower enclosure is installed correctly.
Selecting a shower enclosure manufacturer that provides comprehensive warranty coverage and excellent customer support will help ensure that you get quality products and services. A manufacturer that stands by its products and is committed to providing excellent customer support will make your shower enclosure purchase and installation hassle-free.
Shower Enclosure Manufacturer Reputation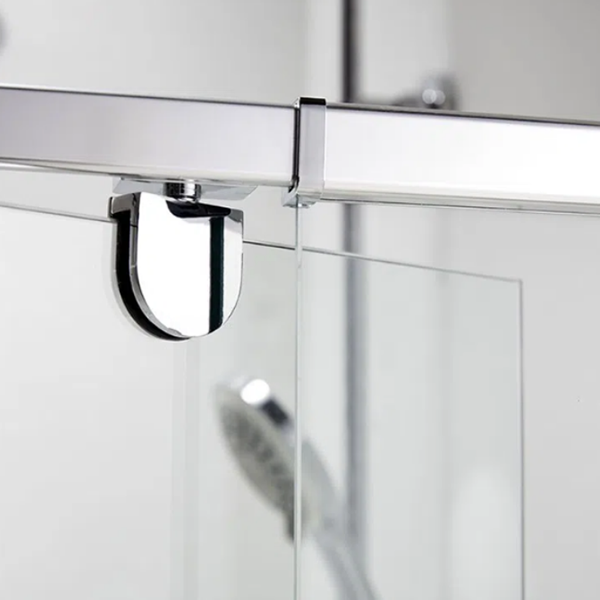 The reputation of a shower enclosure manufacturer is an essential factor to consider when selecting a manufacturer. A manufacturer's reputation can provide valuable insights into their ability to produce high-quality shower enclosures, ensure customer satisfaction, and provide reliable customer support.
Proven Track Record of Production
The years of experience and production history of a shower enclosure manufacturer can be an indicator of the quality of their products. Manufacturers with a proven track record of producing high-quality shower enclosures are more likely to provide durable and well-crafted products.
Positive Customer Reviews and Ratings
Excellent customer reviews and ratings are a reliable way of assessing the quality and reputation of a shower enclosure manufacturer. Look for positive reviews and ratings on the manufacturer's website, social media platforms, or other review sites like Google Reviews and Yelp. Consistent positive feedback is an excellent indication that the manufacturer provides quality products and reliable customer support.
Industry Certifications
Industry certifications provide an additional layer of credibility to a manufacturer's reputation. Manufacturers that have obtained industry certifications, such as ISO certifications or consumer protection certifications such as BBB or ANFAVEA, indicate their commitment to quality and adherence to industry standards.
By considering the above factors when assessing a manufacturer's reputation, you can select a reliable and trusted shower enclosure manufacturer. Opting for a shower enclosure manufacturer with a good reputation will increase your chances of getting quality products, reliable customer support, and overall satisfaction.
Conclusion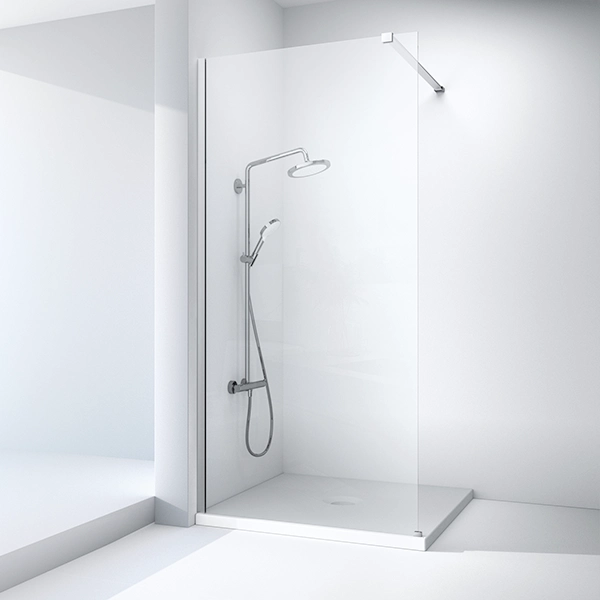 Choosing the right shower enclosure manufacturer is essential to ensure that the product you get meets your needs and provides a safe, comfortable, and aesthetically pleasing showering experience. Opting for a reputable, experienced, and customer-focused manufacturer can make a significant difference in the long-term durability and quality of your shower enclosure.
By considering the factors outlined in this article, you can identify an experienced and reliable shower enclosure manufacturer and enjoy your new shower enclosure with complete peace of mind.