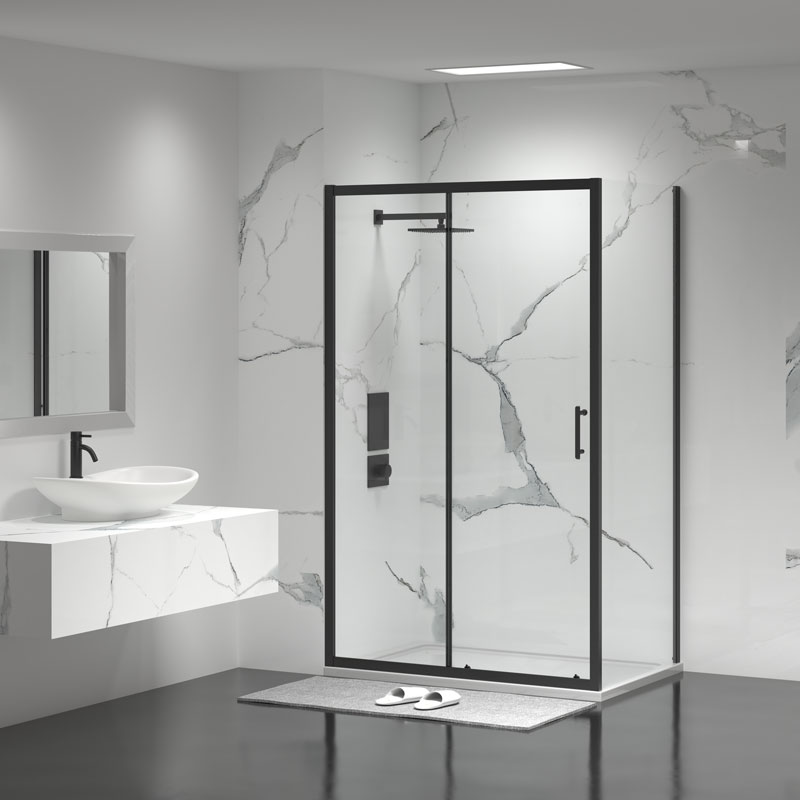 Shower doors bridges the gap between functionality and design, transforming a simple bathroom area into an elegant and luxurious paradise. A quality shower door can bring a unique character, add a touch of class, and significantly elevate your customers' bathroom appearance.
However, picking and choosing a right manufacturer for good quality shower doors is crucial. You need a brand that assures quality material, stylish design, longevity and reliable customer service. Following an extensive market survey and consumer reviews, we are here to introduce you to some of the best shower door manufacturers worldwide.
KangJian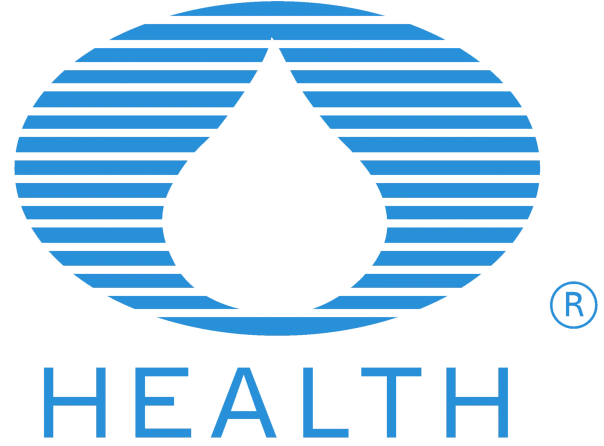 Year of Foundation: 1999
Location: China
Best Known Products: Glass Shower Doors, Shower Enclosure, Shower Trays
KangJian Sanitaryware is a glass shower door and enclosure manufacturer based in China, specializing in the production of different types of shower doors. Their products usually portray a blend of style, durability, and functionality thus making their shower doors well-suited for any bathroom decor.
The company has many years of experience in the industry, enabling it to perfect its technical skills and create products with exceptional quality. Kangjian uses innovative and advanced production techniques to manufacture best quality glass shower doors, ensuring both aesthetic appeal and long-lasting performance for their customers.
With a strong commitment towards customer satisfaction, Kangjian provides a wide selection of shower doors designed to meet diverse demands of the market, including sliding shower door, pivot shower door, frameless shower door and so on. They also emphasize greatly on product development and improvement, in order to continually offer superior products.
Basco Shower Enclosures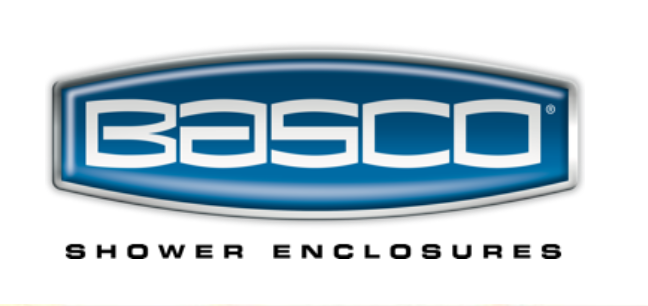 Year of Foundation: 1955
Location: United States
Best Known Products: Semi-Frameless Swing Door, Frameless Glass Swing Shower Enclosure, Glass Sliding Shower Door
Basco Shower Enclosures is a leading manufacturer of top quality, custom shower doors and enclosures based out of Mason, Ohio. They were founded in 1955 and have been committed to designing and creating premium glass shower doors and enclosures ever since. Their product range includes a variety of styles from standard framed and semi-frameless shorwer doors to luxury, fully customizable frameless shower enclosures. Each shower door is meticulously crafted with the aim of enhancing the aesthetics of your bathroom while providing functionality.
In addition to their dedication to quality and design, Basco Shower Enclosures also offers excellent customer service with knowledgeable and helpful staff available to assist customers from product selection to installation guidance. The company continues to be a family-owned operation, dedicated to providing the best quality products and services to its customers. Basco Shower Enclosures is more than just a brand – they are a reliable partner committed to offering products that set the standard for excellence in the bath space industry.
Coastal Shower Doors

Year of Foundation: 1972
Location: United States
Best Known Products: Gridscape Series Shower Doors, Illusion Series Shower Enclosures, Legend Series Framed Shower Door
Coastal Shower Doors is a renowned manufacturer and designer of contemporary shower doors and tub enclosures, designed and developed for both residential and commercial applications. The company was founded in 1972 and is based in Jacksonville, Florida.
Coastal Shower Doors boasts a proud tradition of innovation and design, coupled with a steadfast commitment to high quality and the creation of original, design-forward products that appeal to specifiers, designers, and homeowners alike. Their collections range from high-end frameless doors to more traditional framed enclosures. Additionally, they offer a wide array of finely crafted accessories to complete the overall design of the bathroom.
As a leading manufacturer providing high quality shower enclosures, they are also known for their award-winning Gridscape Series, which features prominently in large-scale transit and hotel projects and private homes alike. The company continues to amass accolades for its design innovation, with a focus on developing next-level products and bringing dream showers to life.
Jacuzzi

Year of Foundation: 1915
Location: United States
Best Known Products: Frameless Glass Sliding Shower Door, Frameless Pivot Shower Door, Clear Glass Sliding Shower Doors
Jacuzzi Inc. is a globally recognized shower door manufacturer, known for their luxurious and innovative designs. Founded in 1915 by seven Italian brothers from a family of inventors, they led the way in hydromassage, creating the world's first integrated-jet whirlpool bath.
Jacuzzi has developed a diverse range of products including not just hot tubs, but showers, whirlpool baths, saunas and best quality shower doors among other bathroom accessories. The company's commitment to quality and innovation remains unchanged, crafting products that boast unique features and superior performance. Jacuzzi shower doors are designed to enhance the aesthetics and functionality of any bathroom, providing an exclusive showering experience.
Their shower doors are recognized for quality craftsmanship, easy installation and a variety of style options, with features like frameless designs and ClearShield technology that protects against stains and scratches. Thus, Jacuzzi carries on its legacy of creating products that let people relax, rejuvenate, and escape from the pressures of life, turning ordinary bathrooms into extraordinary spaces.
Matki Showering

Year of Foundation: 1971
Location: England
Best Known Products: Pivot Shower Doors, Shower Enclosure, Bath Screen
Matki Showering is a reputable and renowned manufacturer that specializes in high-quality shower doors, shower enclosures and bath screens. The company has a strong reputation for using only the finest materials and pioneering technology to create products with superior durability and aesthetic appeal.
Founded in 1971 and based in Bristol, England, Matki Showering is known to set standards in innovative and unique showering solutions. The company's dedication to impeccable craftsmanship, high attention to detail, and impressive, cutting-edge designs have made them a leader in the luxury bathroom market. The shower doors by Matki Showering not only provide a stylish finish to any bathroom but also feature exceptional build quality, offering a smooth and seamless operation. The company's products are designed for easy installation and maintenance, contributing to their popularity among both professional installers and homeowners.
Matki Showering ensures a complete luxury experience by offering a range of shower trays and brassware, alongside its shower enclosures and doors, in framed and frameless designs to cater to diverse customer needs. Each product is designed and made to measure in the UK, and comes with a guarantee for complete peace of mind. Their commitment to offering premium quality products is reflected in their strategy to design and manufacture almost every component of their products in-house.
Conclusion
Selecting the right shower door manufacturer is a vital decision for the bathroom renovation project. The brands outlined above are leaders in their industry, providing a blend of quality, aesthetics, innovation and value. Remember, the ideal shower door manufacturer provides not just a product but also a hassle-free installation, warranty, and great customer service. Happy Shower Door Hunting!